Sometimes trying to come up with ideas for kids parties can be a little hard. But generally kids don't mind what theme you have in mind as long as you can spark their attention and keep them entertained and busy.
With Easter not far away and if you are not social distancing then you are probably ready for a party with some friends.
Virtual Easter Party
If you are social distancing then you can still have an Easter party, just get friends and family on zoom and you can do all the fun things like decorating eggs, Easter egg hunt and baking Easter cookies all virtually with friends and family.
(THIS POST CONTAINS SOME AFFILIATE LINKS FOR YOUR CONVENIENCE: READ MY FULL DISCLOSURE POLICY)
Easter Party Ideas
Having a party for Easter can be just perfect timing as you wish winter goodbye and have a little spring in your step as Spring is here.
With pretty flowers in the garden and everyone feeling happy that the weather is changing, this is a perfect time to have an Easter Egg Hunt. Get the kids out with some Easter Baskets and let them hunt around for eggs.
If you were organized then you could also have a scavenger hunt and make the kids really think about what they are trying to find. You could set up a table with crafts and the kids could start off by making their own Easter Basket, then they could go outside for the egg hunt.
Related: Kids Cooking Party
Easter Party Decorations
Easter Bunny Window Clings Decorations
Easter Bunny Inflatables with Eggs
Easter Egg Baskets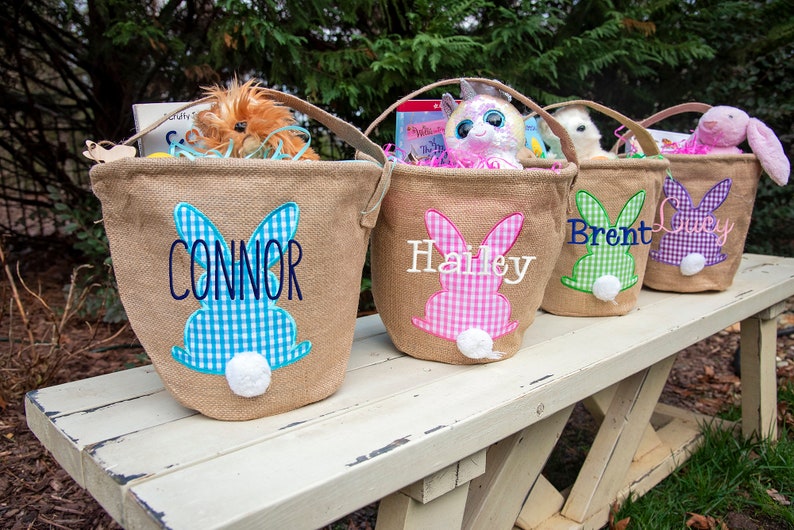 Personalized Easter Baskets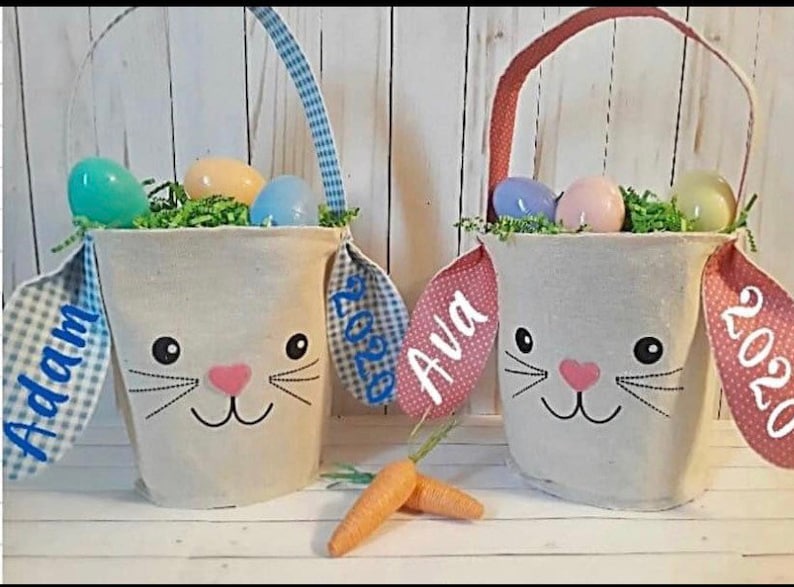 Cute personalized Easter Baskets

Mini Eggs Easter Candy
Easter Chocolate Eggs
Cadbury Mini Eggs
Easter printable party games, you can print them out and the kids can all have fun playing these games. There are games for all ages.
Easter Sugar Cookies
Having these cute Easter Cookies at your party will be a huge hit I can guarantee that. You could also do it so that you get the kids to make these while at the party, it will entertain them for ages and once they are cooked they can then decorate them.
Easter Party Food Ideas
Easter Party food can really be anything you want and then you just add an Easter theme like these cute chick cupcakes or chocolate Easter egg nest snacks, hot cross buns and Bunny sugar cookies. So many ideas. Yummy cupcakes are always going to be eaten by kiddos at any party, so why not make some cute Easter ones.
If you have children with allergies coming then you need to be very careful in what food you put out, this gluten free cupcakes recipe is great.
It is always a great idea to have a few party games lined up for the kids. Some game ideas could be:
Find fun ideas for activities, crafts, Easter food, party favors and decorations that will be sure to make it an EGG-citing event and an EGG-cellent time
Scavenger Hunt Easter Games for Kids
–