What could be more magical than a Princess Party? I've had my fair share of experience when it comes to planning the perfect birthday party for my little princess. Over the years, I've tried and tested various themes, but nothing quite compares to the enchantment and delight of a princess-themed party.
If you're looking for a way to make your child's special day truly magical, keep reading for some creative and unique princess party ideas that will leave your little one feeling like royalty.
(THIS POST CONTAINS SOME AFFILIATE LINKS FOR YOUR CONVENIENCE: READ MY FULL DISCLOSURE POLICY)
Invitations fit for a Princess
Let's start the magic with the invitations! Craft enchanting invitations that set the tone for the event. How about scroll-style invitations tied with a ribbon or miniature glass slipper-shaped invitations? Your little one can even personalize them with glitter, rhinestones, or her favorite princess stickers. Remember to include RSVP details so you know how many guests to expect.
Princess Birthday Invitations
Princess Birthday Party Invitations
Floral Princess Party Invitations
Royal Dress-Up Station
A princess party wouldn't be complete without the opportunity for your little guests to transform into their favorite princesses. Set up a royal dress-up station with an array of dresses, crowns, wands, and even capes. Encourage kids to choose their outfits and then have a mini fashion show for everyone to admire.
DIY Tiara and Crown Crafting
Let your young princesses channel their inner creativity by having a tiara and crown decorating station. Provide plain tiaras and crowns, along with an assortment of gemstones, sequins, glitter, and adhesive. It's a wonderful way for them to make a unique party favor to take home.
Foam Princess Tiaras Crown and Gem stickers kit
Princess Tiaras Crowns Diamond Sticker Making Kits
Foam Princess Tiara Assortment kit
Princess-Themed Games
Incorporate princess-themed games to keep the little ones entertained. Consider activities like "Pin the Tiara on the Princess," a princess themed treasure hunt or a royal relay race. You can even set up a "knight in shining armor" training camp with obstacle courses and swordplay for a bit of variety.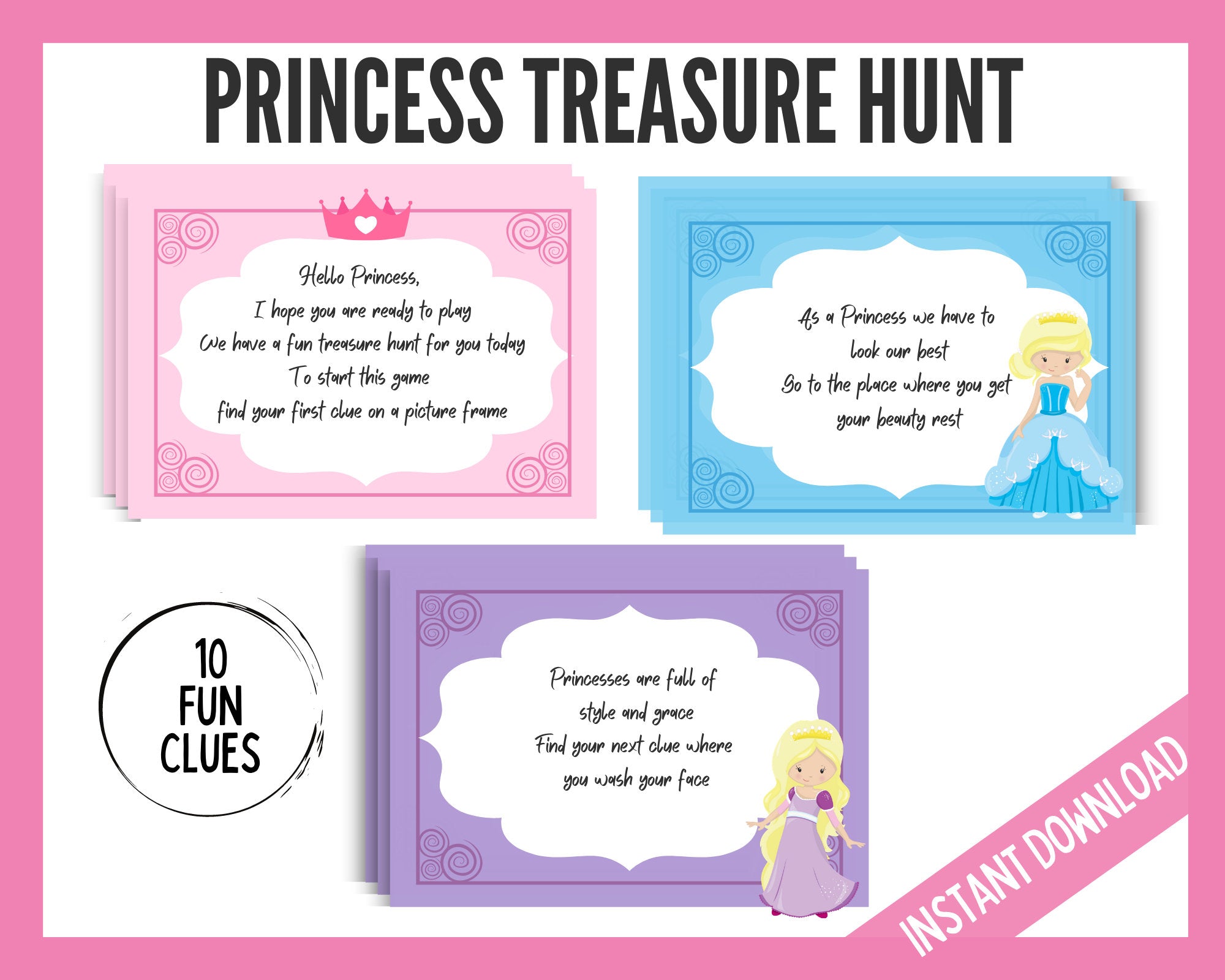 Fairy Tale Storytime
Gather the kids for a magical storytime session. Choose a classic princess story and read it aloud. Encourage the children to get into character, perhaps by wearing their tiaras and crowns, and ask questions or discuss the story afterward.
Princess Photo Booth
Create a memorable photo booth with a backdrop featuring a castle, enchanted forest, or any other princess-inspired setting. Provide props like wands, masks, and royal accessories to make the photos extra special. Make sure to send these pictures to the parents as party favors.
Little Princess Photo Booth Props Kit
Princess Castle Girl Party Photo Booth Props
Magical Dessert Table
No party is complete without a delightful dessert table. Consider pretty cupcakes, cookies shaped like castles, and a beautiful cake adorned with tiaras or edible glitter. Pretty charcuterie boards are also a perfect option for a Princess party. Don't forget to offer a selection of fruit and sparkling "princess punch" for a healthier alternative.
Princess Visit or Entertainment
If you want to go all out, consider hiring a professional princess entertainer or have a surprise visit from a princess character. Whether it's a royal ball with dancing or a live storytelling session, this is sure to be a highlight of the party. Princess face painter would sure make the girls feel special.
Goody Bags with a Twist
Instead of traditional goody bags, why not create personalized "Royal Treasures" for each child? Include small jewelry pieces, tiaras, mini princess dolls, and a thank-you card with a photo from the photo booth. The kids will love these keepsakes.
Princess Themed Stampers
Princess Birthday Party Supplies
Mini Princess Notepads
Princess Birthday Party Games
It is not a party without games! Here are some of our favorite Princess themed party games.
Tea Party Games
What can be more regal than a tea party? There are so many fun tea party games you can play at your Princess party.
Start with a fun game of Pass the tea pot. Fill a plastic tea pot with candy and pass it around the circle just like a game of 'pass the parcel'. When the music stops whoever is holding the teapot can choose a candy and is then out of the game. Keep going until there is only one person left and reward them with a small prize.
Pin the Tiara on the Princess
Similar to the classic "Pin the Tail on the Donkey," blindfold the children and have them try to place a tiara or crown on a poster of a princess. The child who gets closest to the correct spot wins.
Musical Thrones
Just like musical chairs, but with tiny throne chairs. When the music stops, kids must find a throne to sit in. Remove one chair after each round until only one child is left standing. Or play this as a Princess Cake Walk. Similar to a musical chairs game, but with numbers placed in a circle. Kids walk around the circle while music plays. When the music stops, call out a number, and the child standing on that number wins a small prize.
Royal Freeze Dance
Play some princess-themed music and have the kids dance around. When the music stops, they must freeze like statues. Anyone who moves is out, and the last one standing is the winner.
Cinderella Slipper Search
Hide toy glass slippers (or any other princess-themed items) around the party area. Give kids clues or have a treasure hunt to find them. The child who finds the most "slippers" wins a prize.
Cinderella Glass Slipper
Cinderella Glass Slipper Shoes
Disney Princess Glass slipper
Fairy Tale Trivia
Test the kids' knowledge of various fairy tales and princess stories with a fun trivia game. Ask questions about popular princesses, their stories, and the magical worlds they inhabit.
Princess Karaoke
Set up a karaoke machine or just play princess songs and let the kids take turns performing their favorite princess tunes. Provide props like wands and scarves to make it extra fun.
Queen Says
This game is similar to the classic 'Simon Says'. To start you can give a large crown to one person who will become the 'Queen'. They will say commands such as 'Queen says to walk on your tiptoes' and the rest of the party guests must follow her commands.
Homemade Princess Party Decorations
Making your own princess party decorations can be lots of fun and save you money! It's fun because you get to be creative with your little princesses and make things together. You can create paper plate crowns, sparkly mirrors, and even a castle entrance, which makes your party look magical.
Balloons with princess pictures and fairy lights in jars add a special touch to the party too. You can hang colorful pom-poms from the ceiling to make it feel like a royal celebration. A balloon garland will add that wow factor and is very easy to make. Plus, when you make your decorations, you're creating special things that everyone will remember, and it won't cost as much as buying them from a store. So, it's fun, budget-friendly, and lets you be super creative!
DIY Princess Decoration Ideas
Magical Balloon Wands
Take long, thin balloons and inflate them, leaving a small portion at the end. Twist the inflated part to create a wand shape. Use colorful ribbons to tie to the non-inflated end, creating a magical wand effect.
Tissue Paper Pom-Poms
Take sheets of colorful tissue paper and stack them on top of each other. Accordion-fold the stack and secure the center with a twist tie. Trim the ends into rounded or pointy shapes. Gently separate and fluff out the layers to create pom-poms. Hang them from the ceiling for a magical effect.
Princess Castle Entrance:
Create a castle entrance using large cardboard boxes. Cut out a door shape and paint it to look like a castle entrance. Add brick or stone patterns with paint or markers. Place the castle entrance at the party's entrance to welcome guests.
Fairy Lights in Jars:
Collect glass jars and clean them thoroughly. Fill the jars with battery-powered fairy lights or LED tea lights. Decorate the jar lids or tie ribbons around the neck of the jar. Place these around the party area for a magical, warm glow.
Glittery Magic Mirrors:
Take small, inexpensive mirrors or mirror tiles. Apply a thin layer of glue and sprinkle with glitter. Shake off excess glitter and let them dry. These can be placed on tables as "magic mirrors."
Balloons with Princess Silhouettes:
Draw or print princess silhouettes on colored paper. Cut them out and tape them onto balloons. The balloons with princesses can be grouped together or used to decorate different areas of the party.
Princess Party Decorations
Princess Party Decorations Balloons
Disney Princess Balloons
Enchanted Forest Backdrop:
Create an enchanted forest backdrop using green and brown streamers or crepe paper. Add paper leaves and flowers to make it look like a magical forest. Hang it on a wall as a backdrop for photos or as a decorative element.
Princess Party Theme Ideas
You can either have a broad princess themed party or you can be specific on your exact theme. For example you may want to host a Disney Princess Party where you ask your party guests to come dressed as their favorite Disney Princess.
Or if your little one is obsessed with just one Princess, you can theme everything around that particular Princess. You can also ask everyone to come dressed as that Princess.
If you want a more tradition princess party theme, you can decorate with beautiful pastel colors and shades of pink add some sparkles and glittery decorations. This is an easier party to plan as you just need to stick with one or two colors and then decorate with shades of that particular color. Even a flower theme works well for a Princess party.
A princess-themed birthday party is a wonderful way to make special memories for your child and their friends. To make it a magical success, pay attention to the small details, from the special invitations to the fun games and the yummy dessert table.
With these unique ideas, your little princess will feel like she's in a real fairy tale. So, put on your tiara, get into the princess spirit, and get ready to host a party your child will remember for a long time!