So I played Among Us with my nephew a few weeks ago for the first time. Wow it is pretty cool. Feels a little like cluedo to me, but not to him lol
If your kids are in to it as much as my nephew is, then why not host an Among Us Party.
As you guessed decorations, cakes and invitations are already circulating so you will have no trouble finding what you need.
How do you explain the Among Us Game?
It is a app game and you grab some friends and you are dropped in as either crewmates or an imposter. You are in a spaceship, sky headquarters or it could be planet based as they need to mix it up a little.
(THIS POST CONTAINS SOME AFFILIATE LINKS FOR YOUR CONVENIENCE: READ MY FULL DISCLOSURE POLICY)
What is the Purpose of Among Us?
The imposter needs to eliminate the players sabotage the other players by passive, defensive or aggressive tactics before the crewmates complete their tasks or discover everyone's true Identity.
If you have cricut machine then this is going to be quite easy for you. The Among Us characters are simple to draw and cut out. I have found some Among Us SVG's here.
Among Us Party Decorations
Among Us Party Supplies
Among Us Children Party Photography Backdrop
Among Us Party supplies for birthday
Among Us Birthday Gift
How about getting a gift for the birthday child like this T-shirt or you could have the birthday boy wear it and set the theme.
Awesome Since 2012 9 Years Old Red Among-us Gamer 9th Birthday Gift
Among Us Party Favors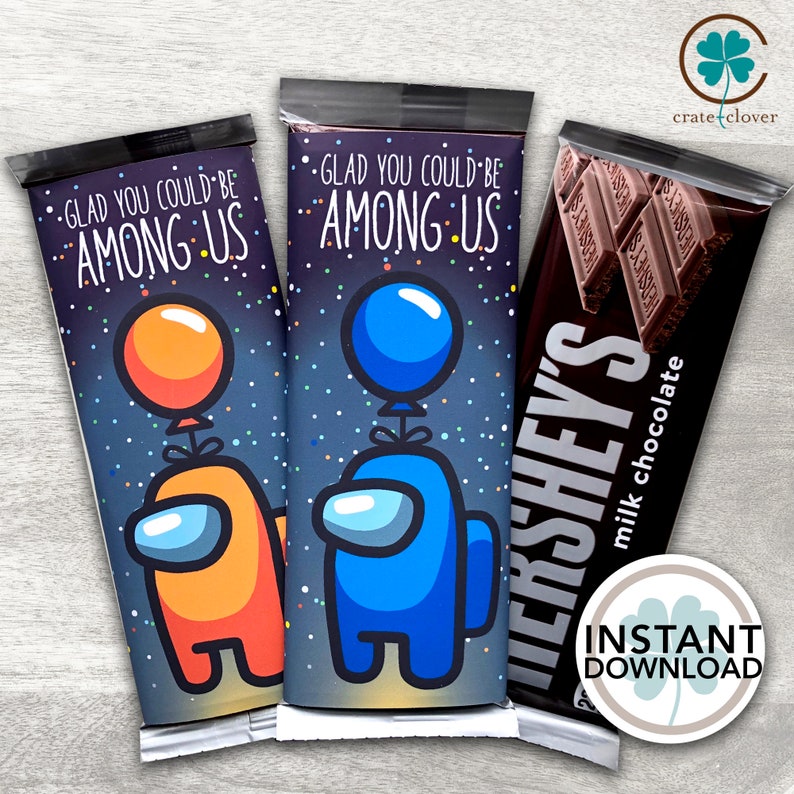 Among Us Party favor | Chocolate Bar Wrapper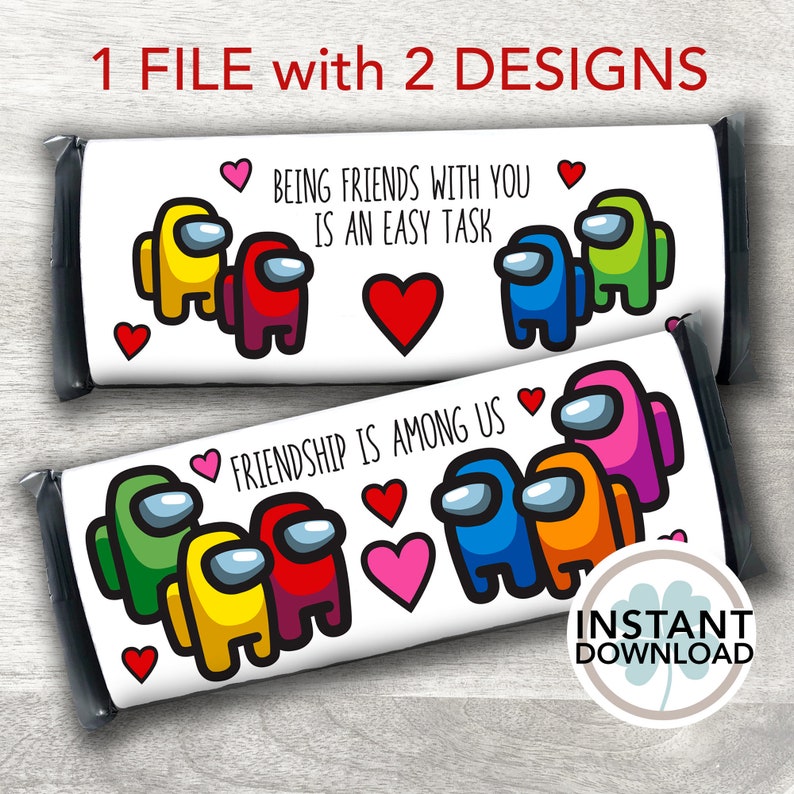 Among Us Valentines Day Candy Bar Wrapper

Among Us Cake Toppers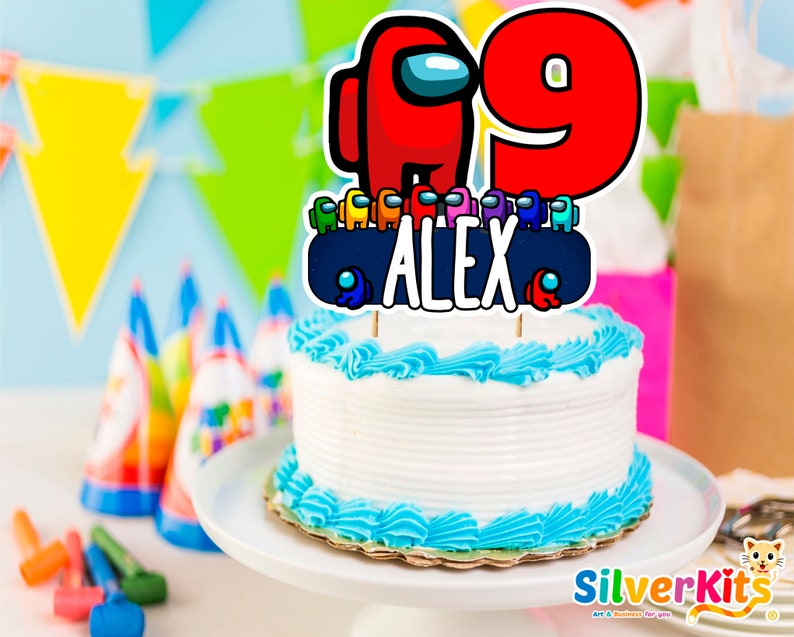 Among us Cake Topper Choose the color you like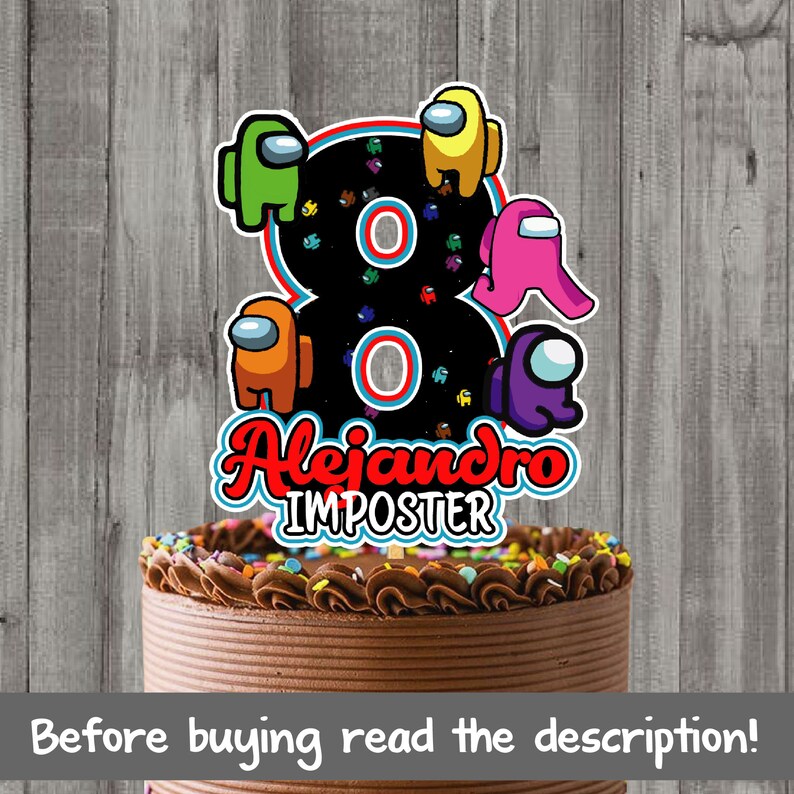 Among Us Cake toppers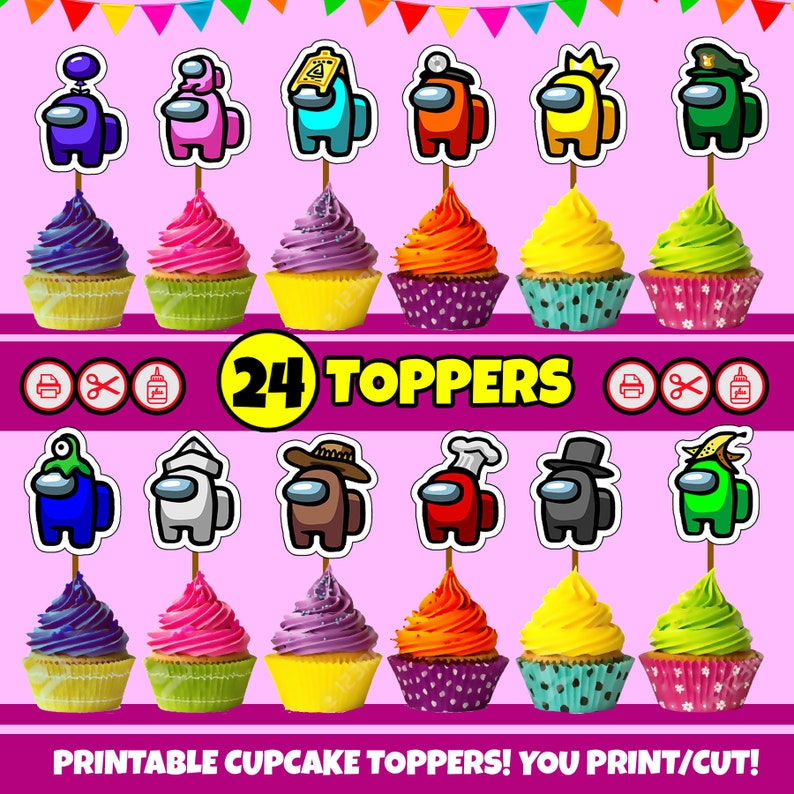 Among Us Printable Cupcake Toppers

Among Us Sugar Cookies
Watch this video to the end where you see the results, they look absolutely fantastic, the colors are amazing and they say the sugar cookie recipe is one of the best they have tasted.
Among Us Cookie Mold Silicone Game Character Cookie Shapes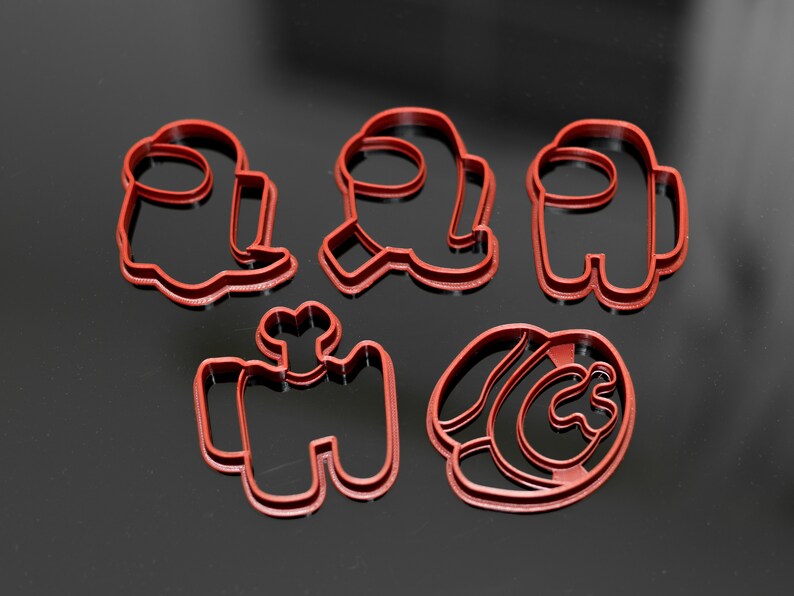 Among Us Cookie Cutter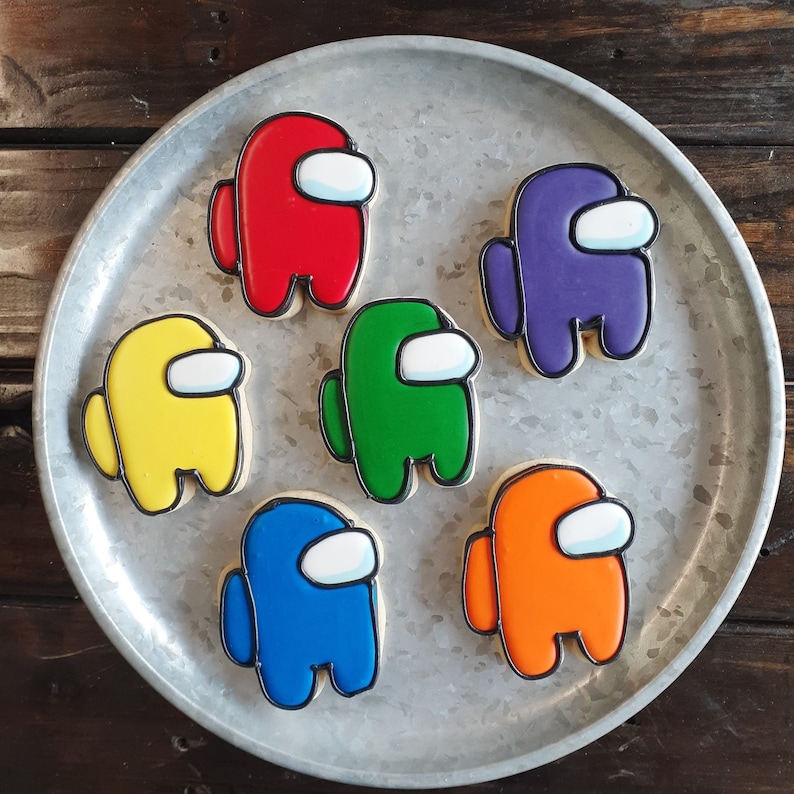 Buy 1 Dozen Among Us Sugar Cookies

Party Supplies
AMONG USS Birthday Party Decorations
Among Us Birthday Party Supplies Set
Among Us Party Supplies and Decorations
Having a Among Us Birthday Party will be such a fun theme and kids just seem to love it. Although the video game has a lot of dark colors in it, It is cool to just focus on the bright colors.
–