Tik Tok, Tok Tik, Tok Tok!? What is this new craze that teens are going crazy for?
If you have been wondering what all the fuss is then you are not alone. Maybe I am showing my age but not understanding the trend but kids at school are talking about it, teens are talking about it and even some online businesses are talking about it.
Tik Tok is a fabulous app of amateur videos of lip-syncing to music that you dance to, or move to, or do anything to music and upload it and hope to get loads and lots of views. Some are hoping to go viral and become overnight celebrities.
So if you have a child who wants a Tik Tok party then let me tell you, you are not alone thousands of kiddos are having Tik Tok parties at the moment and they are really cool.
The colors of Tik Tok are black, pink and aqua which are very eye appealing colors so party decorations look amazing.
Tik Tok Party Printables
If you are having a party then you will just love these Tik Tok printables that are free and all you need to do is print them off and add them to your party products like Water bottles, cupcakes wrappers and chocolate bars.
Download these free Tiktok party printables and favor boxes from Party with Unicorns to help bring your theme to life.
(THIS POST CONTAINS SOME AFFILIATE LINKS FOR YOUR CONVENIENCE: READ MY FULL DISCLOSURE POLICY)
Tik Tok Party Decorations

Tik Tok Party Supply Pack

TIK Tok Birthday Banner Party Decoration

TIK Tok Tablecloth

Tik Tok Birthday Gift Bags for Tik Tok Party Supplies

Tik Tok Party Goody Bags

TIK Tok Birthday Decorations TIK TOK Party Backdrop

Really hope you have been able to get some ideas on what is available for a Tik Tok party, you can have everything themed. Tablecloth, banners, backdrops, plates, pom poms you name it, you can get it and you can decorate til your heart contends.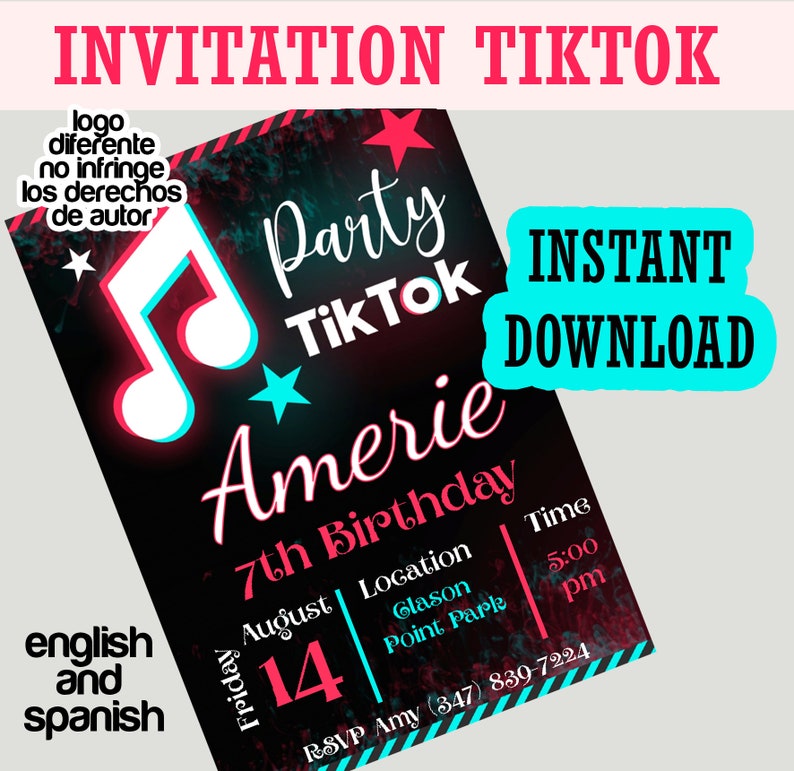 Tik Tok Party Invitations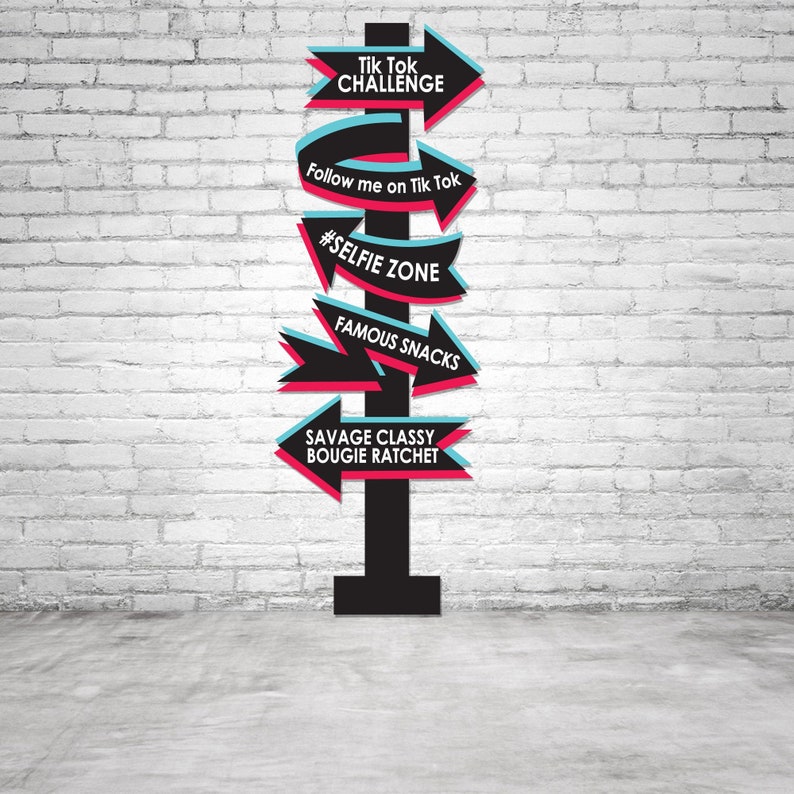 Tik Tok Directional sign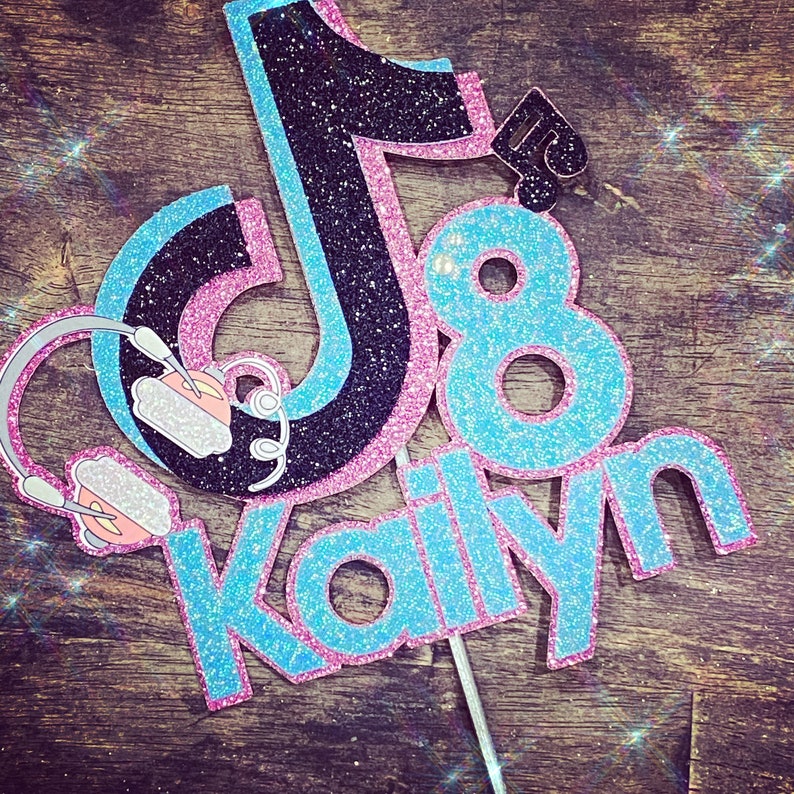 Tik Tok Birthday cake topper.

Kids love keeping up with the latest things and having a childs themed party is all the trend then why not try to recreate it yourself, even with social distancing and having virtual birthday parties you can still have the decorations for your theme so your friends can see it on your zoom call.
Balloon Garlands are an easy way to spruce up a party and if you are having a virtual party then these will be fabulous as the backdrop
Pastel Balloon Garland Arch Kit
Happy Birthday Backdrop Teens Social Media Theme Birthday Party
Music Balloon Birthday Balloon Garland Kit
Tweens and Teens are really into social media so they will definitely enjoy a Tik Tok party or check out these other party ideas for tweens and teens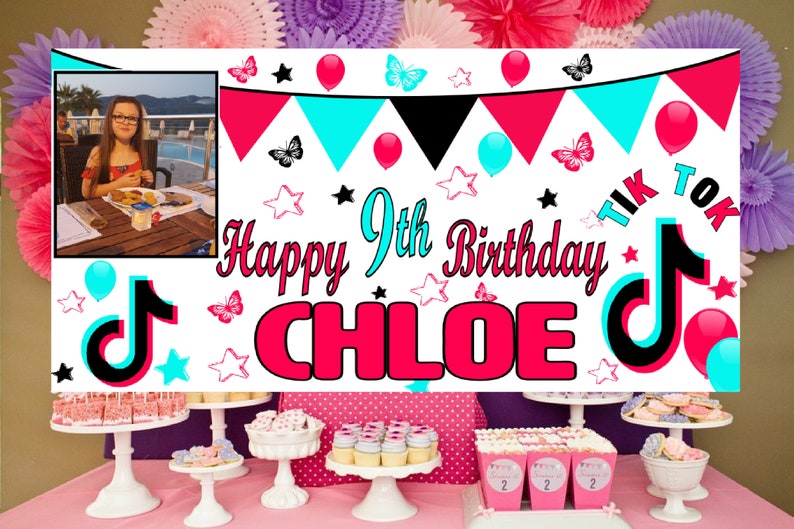 Large Personalised Tik Tok Birthday Banner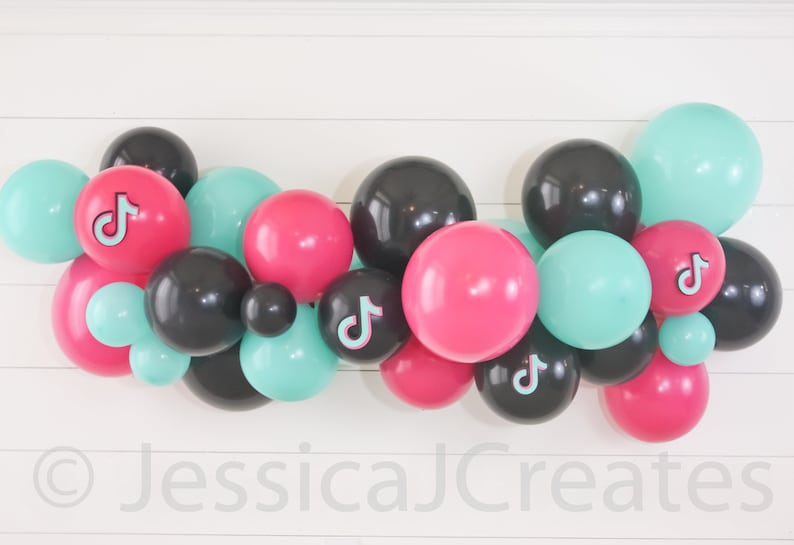 Tik Tok Balloon Garland

Tik Tok Cake Toppers
TIK Tok Theme Happy Birthday Party Cake Topper Kit

Music Cake Topper

TIK Tok Happy Birthday cake topper

TikTok Clothes
What to really get into the spirit of the party then why not dress up in TikTok clothes
Fashion Logo Hoodies and Fashion Sweatpants Tracksuit
Long Sleeve Hoodie TIK TOK Pullover Sweatshirt Jumper
TIK TOK Striped Long Sleeve Fashion Hoodie Pullover Sweatshirt
TIK Tok Cotton Short-Sleeved T-Shirts-1_130
Funny I'd Rather Be Making a Viral Meme Tik Purple T-Shirt
Family Personalized Birthday Shirt for TikTok Birthday Theme
TikTok Favors
Want to give out favors at your party? Grab these tiktok ones which your guests will love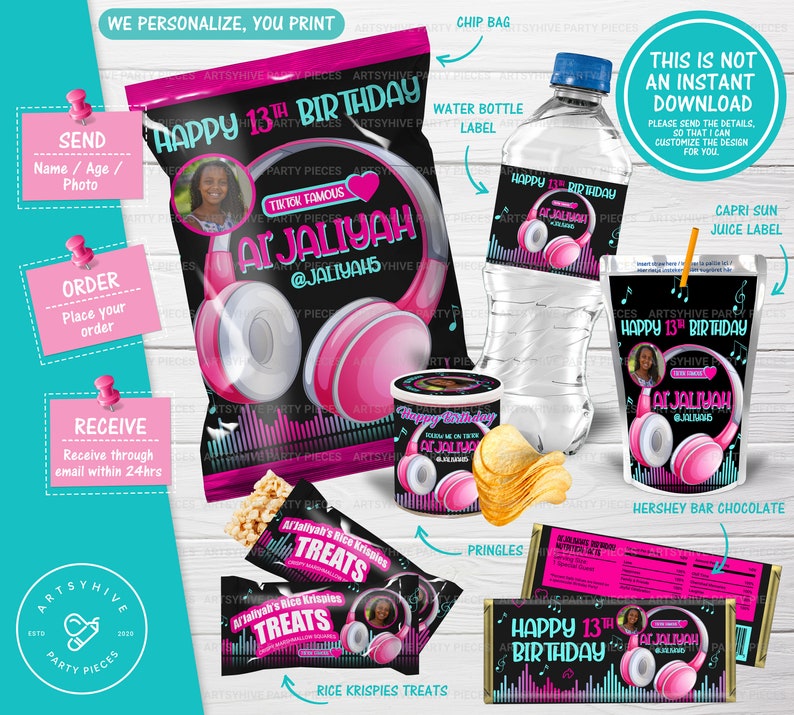 Custom Musical Inspired Party Favors Set, Dance and Music Birthday Party

–