If you are looking for a fantastic way to celebrate your child's special day, consider hosting a makeover party. Makeover parties are a blast for kids and can be an unforgettable experience. I've organized a few of these myself, so I'm excited to share some simple yet awesome makeover party games and ideas for kids.
These makeover party ideas can also be used for a Princess party, a pamper party or a slumber party
(THIS POST CONTAINS SOME AFFILIATE LINKS FOR YOUR CONVENIENCE: READ MY FULL DISCLOSURE POLICY)
Makeover Party Ideas
Start with Invitations
Start the excitement early by sending out creative invitations. Use makeup-themed designs or create "VIP makeover" badges for your little guests. Don't forget to mention the date, time, and location, along with a friendly note about what to expect.
DIY Crafting
Crafting is always a hit at parties. Let the kids create their own DIY lip scrub, body scrub or lip gloss. You can find simple DIY kits and recipes online. It's not only fun but also educational as they learn about mixing ingredients to make their beauty products.
Temporary Tattoos and Face Painting
Temporary tattoos and face painting are excellent choices for a makeover party. Provide a variety of designs, from sparkly butterflies to superhero logos. If you're artistic, you can also try your hand at face painting to give the kids unique makeovers.
Pastel Butterfly Temporary Tattoos
Glitter Tattoo Studio
Temporary Tattoos for Kids Glitter
Hair Styling and Accessories
Set up a hair styling station with combs, hairbrushes, and lots of hair accessories like clips, bows, and headbands. Let the kids experiment with different hairstyles or create crazy, colorful looks. Make sure you have a gentle, kid-friendly hairspray on hand to keep those styles in place!
Party Favors Fit for Fashionistas
Send the kids home with goody bags filled with mini makeup items like lip gloss, nail polish, or even cute hair accessories. Don't forget to include a framed photo of each child from the fashion show – a lovely keepsake!
Flavored Lip Gloss for Kids and Teens
Cute Lip Gloss for Girls, Party Favors
Nail Polish Kit for Girl Spa Party Favors
Snacks and Refreshments
Keep the party energy up with some delightful snacks and refreshments. Mini sandwiches, fruit skewers, and colorful drinks are perfect for a makeover party. And don't forget the cupcakes or a stylish cake as the centerpiece!
Thank You Notes and Memories
And don't forget to send out thank you notes to your little guests, thanking them for making the makeover party so special. Include a photo from the fashion show as a sweet reminder of the fun they had together.
Makeover Party Games
Makeover party games for kids are all about letting imaginations run wild and having a ton of fun with friends! From dress-up relay races to creative makeup stations and even fashion shows, these games are designed to make every child feel like a star.
The kids could get to experiment with makeup (Mom-approved, of course), create stunning nail art, and even craft their unique hair accessories. Plus, games like "Spin the Nail polish" and makeover-themed bingo add an extra layer of excitement to the party.
Here are some of our favorite makeover party games
Dress-Up Relay Race
Start the makeover fun with a dress-up relay race. Divide the kids into teams and lay out piles of dress-up clothes, like fancy dresses, hats, scarves, and more. Each team takes turns dressing up one member as fast as they can. The team that finishes first could win a small prize.
Makeup Madness
For older kids, you can have a makeup station with simple makeup items like lip gloss, blush, and eyeshadow. Teach them some simple makeup techniques, and let them have a go at it. Remember, it's all about having fun and feeling fabulous!
Lipstick Race
For this game everyone will need to choose a partner. One person chooses a lipstick and is then blindfolded. They must then try to put lipstick on their partner's face. The results can be hilarious!
Nail Art Station
Set up a nail art station with a rainbow of nail polish colors and nail stickers. The kids can take turns giving each other colorful manicures. It's a creative and exciting way to express themselves.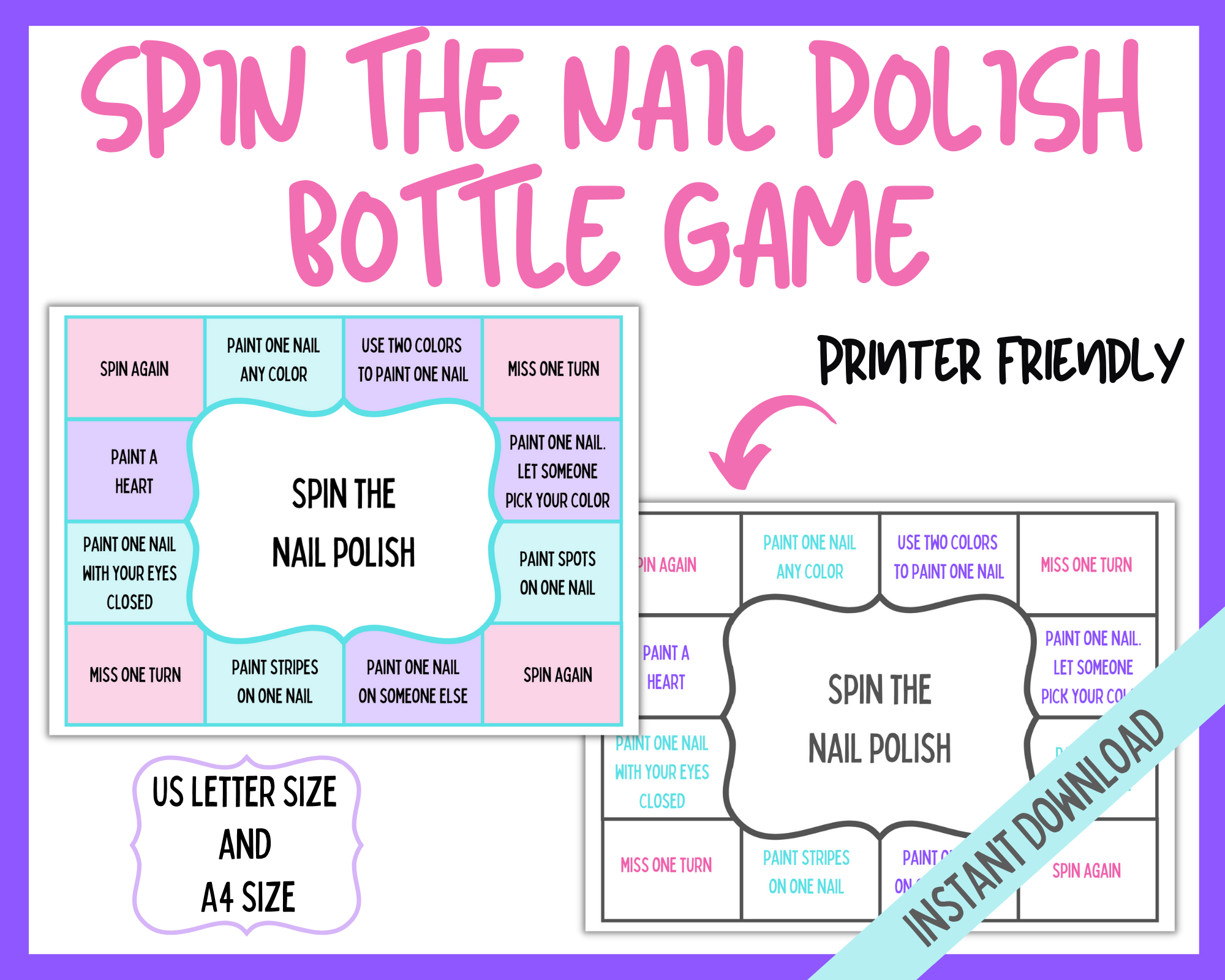 Fashion Show Extravaganza
Once everyone is glammed up, host a fashion show! Create a runway using a long piece of fabric and let the kids strut their stuff. Play some upbeat music as they take turns showing off their fabulous looks.
Pin the Makeup on the Face
Put a makeover spin on the classic "Pin the Tail on the Donkey" game. Create a poster of a face without makeup, and cut out makeup items like lipstick, blush, and eyeshadow. Blindfold the kids, and see who can place the makeup items closest to where they belong.
Pin The Cucumbers on The Girl
Pin The Facial mask on The Girl's face
Pin The Cucumbers on The Girl Face
Crafty Accessories
Encourage their creativity with a craft station where they can make their own hair accessories or bracelet. Provide materials like ribbons, beads, and clips, and let them design their unique piece.
Guess the Smell
Fill small containers with different scented items like lip balm or perfume. Blindfold the kids one at a time and have them guess the scent. It's a fun and sensory game that adds a unique twist to the party.
Makeover-themed Bingo
Create bingo cards with makeover-themed pictures or words (e.g., lipstick, nail polish, tiara). Call out the items, and the kids can mark them on their cards. The first one to get a full row wins a prize.
Glam Photo Booth
Set up a photo booth with props like oversized sunglasses, feather boas, and funny hats. The kids can take silly photos to remember their glamorous makeover day.
Party Favor Treasure Hunt
Hide small beauty-themed party favors around the party area and give the kids clues to find them. It's a fantastic way to end the party with excitement.
I hope these makeover party ideas help you create a memorable and exciting celebration for your child's big day. Remember, the most important thing is that the kids have fun, feel special, and leave with big smiles on their faces. Enjoy the makeover magic!