Kids just love Easter and who could blame them? Beautiful colors and lots of chocolate. This is definitely a fun holiday!
We all know that kids love an Easter Egg Hunt but have you thought about other activities and crafts to keep them busy? Today we are sharing some of the best DIY Easter crafts for kids to keep them entertained at your Easter Party.
Easter Baskets
How cute are these Easter Baskets?
Such a fun and easy craft for the kids to make. Made using just paper, scissors and glue the kids will love creating these baskets
==> Find the tutorial for these Origami Easter Baskets here
Raised Salt Watercolor Easter Eggs
The kids will love making these raised salt watercolour Easter Egg Paintings. You only need a few simple things to get started making these cool paintings. The kids will love seeing the paint spread and the colors appear
==>Find the tutorial for this Raised Salt Watercolor Easter Eggs here
Easter Themed Gingerbread House
Gingerbread houses are not just for Christmas Time. Look at this adorable Easter themed Gingerbread house. Perfect activity for your Easter Party using your favorite Easter Candy
==> Find the Tutorial for this Easter Themed Gingerbread House here
Easter Egg Sun Catcher
This craft is great for all ages. Using different colored tissue paper, the kids can all create their own unique sun catcher, hang it from the window for the kids to see their fabulous work
==> Find the tutorial for this Easter Egg Sun Catcher here
Easter Headband
Gorgeous Easter Headbands that can be made in minutes. Super easy and super cute, these headbands will be a hit at your party. Have a table with all the crafts for this project laid out for the guests to make their own.
==> Find the tutorial for this cute Easter Headband here
Easter Paper Crafts
Paper crafts are always a hit with the kids and you probably have loads of colored paper in your arts and craft box. Grab it out and start making, Easter Baskets, Easter Egg Garlands, Easter Bunny Masks, Easter Wreaths and the list goes on.
(THIS POST CONTAINS SOME AFFILIATE LINKS FOR YOUR CONVENIENCE: READ MY FULL DISCLOSURE POLICY)
Premium Colored Cardstock Paper
Easter Collection Pretty Paper
Washcloth Bunny Crafts
These washcloth Bunnies are no sew washcloth which makes it so easy for the kid to follow along and make and they are really lovely to make as cute gifts with an Easter Egg
==>Find the tutorial for these cute Washcloth Bunnies here
Easter Treasure Hunts
Get the kids to find their Easter Eggs with the Easter Scavenger Hunts, or place to craft items with the clues so when they finish they have everything they need to make on of the Easter Party Crafts.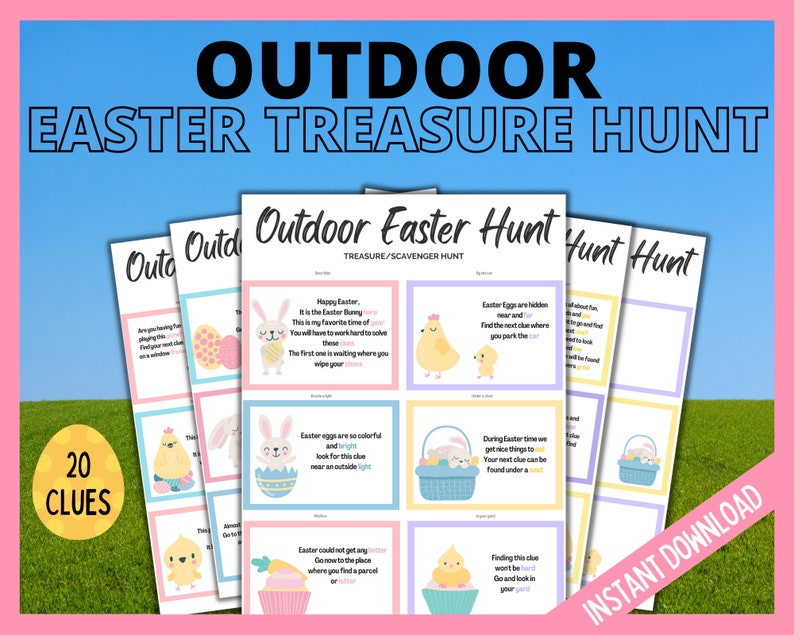 Outdoor Easter Treasure Hunt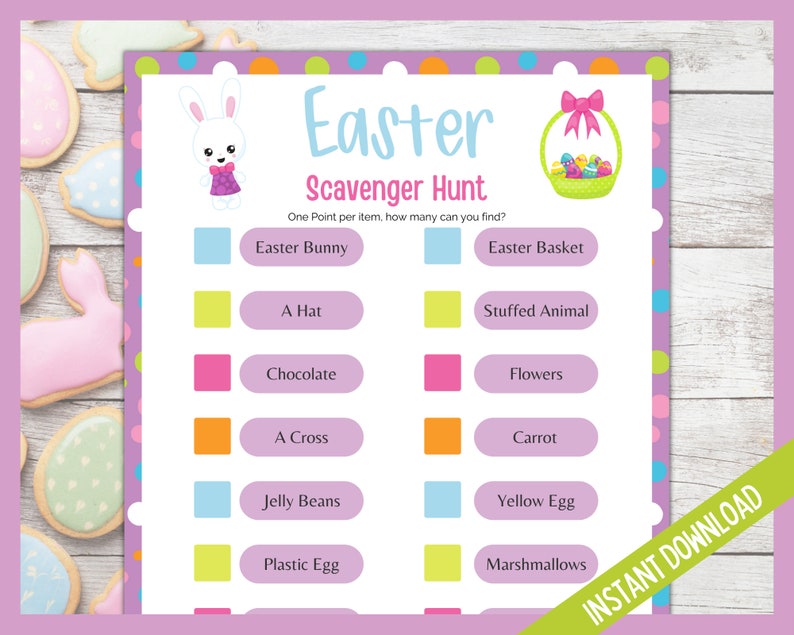 Easter Scavenger Hunt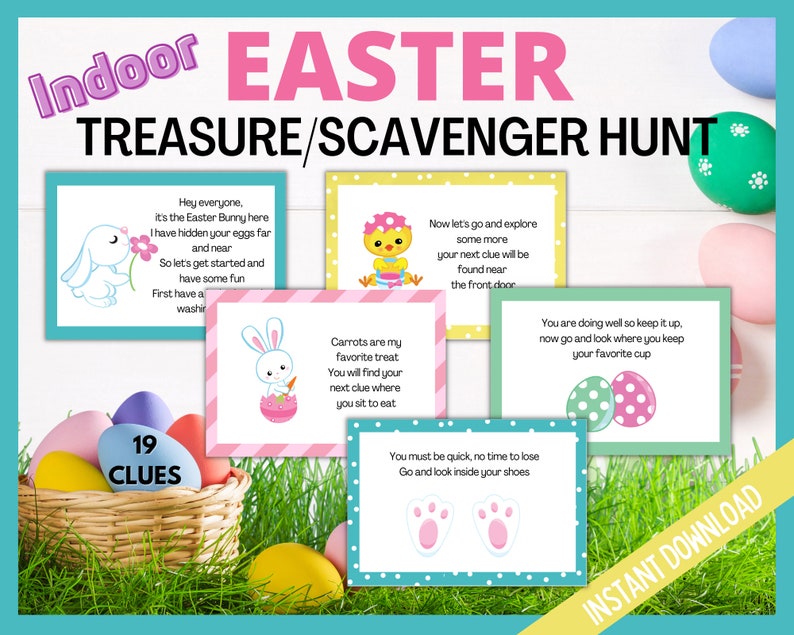 Indoor Easter Treasure Hunt

Have fun planning your Easter Party. I hope you have found some fun crafts to keep the kids busy, send us some photos of you all making these crafts we would love to see them.
–